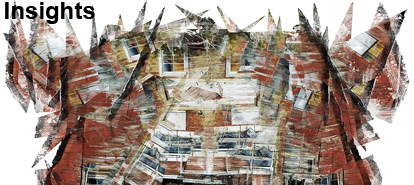 Maryland Communities Receive National Recognition for Dynamic Arts Culture
The National Center for Arts Research's (NCAR) has named Silver Spring/Rockville/Frederick as number seven in the nation on its Top 20 Arts Vibrant Large Cities (population 1 million or more) list.
Silver Spring is home to the American Film Institute's AFI Silver Theatre and Culture Center and AFI Docs, entertainment, musical, and ethnic festivals, the most notable of which are the Silverdocs documentary film festival and The Silver Spring Jazz Festival. Other notable organizations in the region are the Olney Theatre Center, Round House Theatre and Imagination Stage both in Bethesda. Arts events include Festival for the Arts in Frederick and performances by the Rockville Chorus, Rockville Civic Ballet, Rockville Concert Band and others.
In addition, Easton/Talbot County ranked 18th in the country on the NCAR Top 20 Arts Vibrant Medium and Small Cities (population under 1 million) list. The Avalon Theatre is the heart of Easton's arts scene, highlighting everything from symphony orchestras to blue grass bands. Also included are the Academy Art Museum, Easton Choral Arts Society, Chesapeake Chamber Music, Chesapeake Youth Chorale, Bach to the Future and the Chesapeake Bay Maritime Museum. Learn more.
Public Art Blooms in Baltimore County
Art will be in full bloom through November 2015, via the LAND&ART@MARC: A 4 SEASON PROJECT, a partnership between the Maryland Agricultural Resource Council (MARC) and the Washington Sculpture Group.
A panel selected two pieces to launch this innovative project, "Leaves of Grass" by Pattie Porter Firestone, and "Uncle Mike's Animal House," by Mike Shaffer. The official opening of LAND&ART@MARC is on Saturday, August 1, 10 a.m. to noon at the Baltimore County Ag Center in Cockeysville, in conjunction with the 70th Annual Hereford Junior Farm Fair. Read more.
Local Arts Agencies, Be Heard
Americans for the Arts has launched its data collection effort for the 2015 Local Arts Agency (LAA) Census, funded by the National Endowment for the Arts. The comprehensive survey is a designed to benchmark the financial health and programmatic trends of the richly varied, highly diverse, and extremely important work of the nation's 5,000 LAAs and the communities they serve. Read more.
Report Reflects Growing Arts Industry
Arts & Economic Prosperity IV demonstrates that the nonprofit arts and culture industry is an economic driver in communities—a growth industry that supports jobs, generates government revenue, and is the cornerstone of tourism. There are 182 study regions nationwide, which participated in this research effort. Maryland features three reports: Baltimore City, Prince George's and Montgomery Counties. Click here for the Arts & Economic Prosperity V Webinar for Americans for the Arts members.
Public Spaces Debate
The New York Times article "Art in Public Spaces" debates the indoor/outdoor dilemma for art projects. Is art in the park a nuisance or a welcome diversion? This remains a key issue as art in the public realm takes on an ever more significant role in our urban parks, plazas and avenue medians. Read more.

Pictured above: Supposition #6 by Michael Hunter Thompson, Individual Artist Award grantee 2015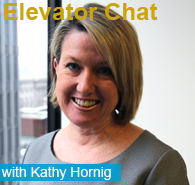 Kathy Hornig is Festivals Director at the Baltimore Office of Promotion and the Arts (BOPA). She is organizing her 13th Artscape.
MSAC: Can you tell us about your background?
Kathy Hornig: I'm an O's lovin'-crab cake eating -15-star, 15-stripe flag-Purple Fridays-Cross Street Market-kind of Baltimore girl! I am an alumnus of the University of Baltimore, St. Mary's College and Annapolis High, with a brief detour at Oxford to study Medieval and Renaissance poetry.
MSAC: How long have you been in charge of Artscape?
Kathy Hornig: My first Artscape was 2002.
MSAC: How does your office coordinate such a large, popular festival? What are the challenges?
Kathy Hornig: Our BOPA team brings an incredible amount of energy, enthusiasm, hard work and joy to coordinating Artscape – and that is really the only way to pull off something this large and popular! Probably our biggest challenge is that most festivals of Artscape's size and caliber have a year-round dedicated staff, but we're also producing BOPA's 30+ other programs, in addition to Artscape.
MSAC: Is there a specific year that stand out as ill-fated or an exceptionally memorable year? Why?
Kathy Hornig: Every Artscape holds special memories for me, and of course, there have been many standout exhibitions and concerts over the years (shout out to CAKE!). But if I had to pick just one – it was 1999, and I was actually a festivalgoer, not on staff. That's because right before we headed down to Artscape, I told my husband Rick that I was expecting our son! Read More.
Known as America's largest free arts festival, Artscape attracts 350,000+ attendees over three days (July 17-19) at Charles Street and Mount Royal Avenue in Baltimore City.